Midnight Health secures $12m Series A funding from leading health fund nib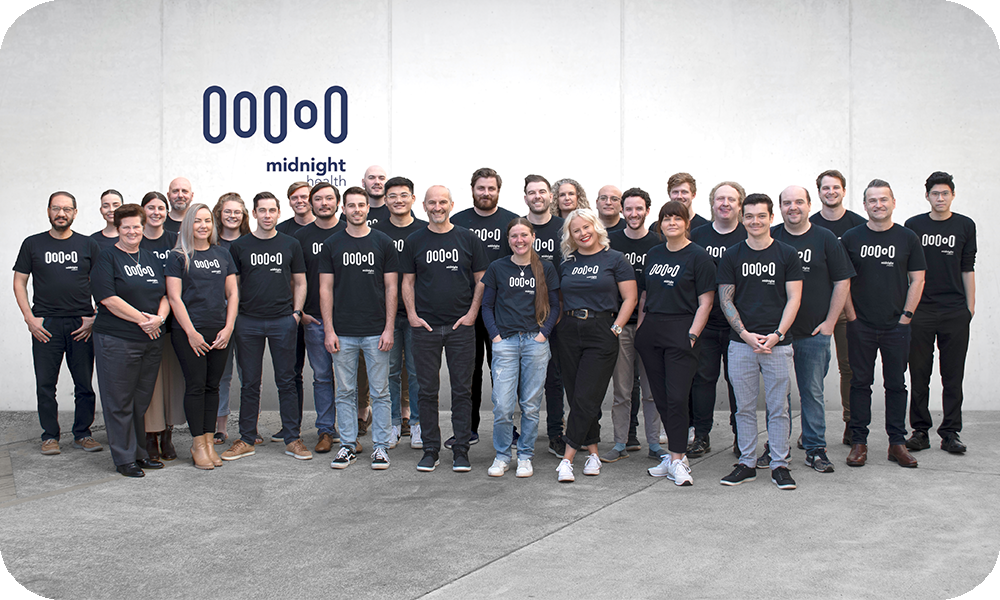 Midnight Health secures second major investment from nib
Funds expand 'health ecosystem' for personalised, connected healthcare
30,000+ customers since launch in February 2021
Funding will support recruitment drive, product development and future growth
Health-tech startup, Midnight Health, has secured an additional $12 million investment from Australian health insurer, nib, completing Series A. Funding will allow the company to invest further in technology, increase staffing, launch new products and boost customer growth.
This is nib's second investment, giving Midnight Health a post-money valuation of $48m. nib's first investment, of $4 million, was made in November 2021.
Brisbane-based Midnight Health has over 30,000 customers. It is a digital healthcare platform that offers customers access to a range of services, including telehealth consultations, the home delivery of prescription medicines, skin care treatments, birth control, men's health issues and precision supplements for the gut microbiome.
Midnight Health's partners also include Honeysuckle Health and Microba. It has a university research partnership with the ARC Centre for Behavioral Insights for Technology Adoption.
Founders Nic Blair and Matt Anderson said the funding allows Midnight Health to further build its healthcare ecosystem. "We are about to launch our next brand, Vidality, invest further into growth and continue the development of our technology platform to integrate new healthcare products and services," Mr Blair said.
"We want to improve access to healthcare nationally, understanding that access, particularly in Australia's very remote and regional areas, can be poor."
It will also support further recruitment of employees across the business.
In early 2021, it launched Youly, to provide hassle-free women's healthcare including Australia's first emergency contraception delivery service. It launched the men's health platform, Stagger, and then hub.health, a platform that allows people to manage their everyday healthcare needs online.
Midnight Health has a network of 46 Australian doctors, pharmacies and healthcare practitioners to provide seamless online patient access from telehealth consultations with GPs, through to the delivery of pharmaceuticals direct to a customer's door. This includes delivering to Australia's remote Kiwirrkurra Community, Western Australia, (800+ km from nearest big town). Midnight Health has provided services to more than half of all Australian postcodes.
"We have been able to deliver health services to some really remote parts of Australia that were suffering from a dire lack of access to GPs," said Mr Blair. "People living in regional areas may wait weeks for an appointment with a GP. Our telehealth services provide that access.
"We see our business growing strongly, offering an expanded range of products and services that includes referrals for pathology, radiology and specialists, allied health, over-the-counter pharmacy products and health management programs for chronic conditions."
nib Chief Executive, Australian Health Insurance, Ed Close, said Midnight Health and nib share a common purpose to provide the best possible healthcare access and outcomes for members and patients.
"nib is very much about supporting members in their quest for good health and wellbeing," Mr Close said. "Ease of access to diagnosis and treatment, particularly for those outside our major metropolitan areas, is a key part of that.
"We believe the use of data science and technology means better healthcare management for all Australians. We look forward to working closely with Midnight Health to continue to support our members' better health and wellbeing wherever they meet the healthcare system," he said.